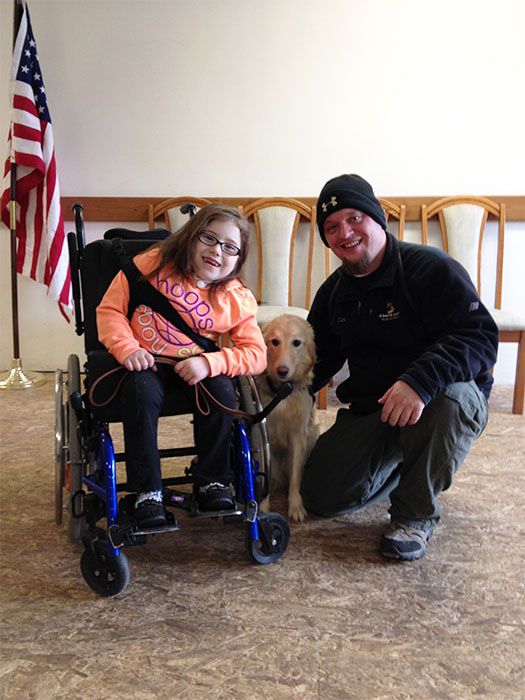 A service dog is a dog that has been trained to provide a service to it's owner that may require assistance do to a physical, emotional or mental handicap or disability. This can include dogs for those with impaired hearing, sight, stability (physical or emotional), memory, or dexterity. We have trained dogs for clients with seizures, impaired sight, stroke victims, traumatic brain injuries and military service members with PTSD. Each dog we train is personally selected and matched up for our clients' needs.
Stonehill Kennel is a for profit business and does not offer financial assistance or financing for any of our dogs or services. However we have worked with Non profits, benefactors and private donors to meet the needs of those requiring service dogs.
For more information, please contact Chris at 860-491-2202.