C J Byrne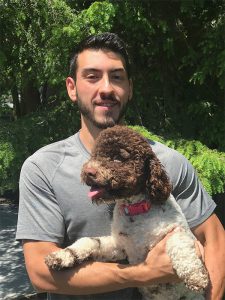 Christopher J Byrne Jr or "CJ" as we call him, is an accomplished dog trainer. Having grown up surrounded by dogs his entire life and helping his father build this incredible business, CJ is far advanced for his years in his knowledge and experience in this specialized industry of Dog Training. CJ's broad foundation of training skills is a true asset to our organization.
CJ has advanced experience in obedience, service dogs, protection dogs, tracking and detection dog training. In addition, CJ is a graduate of Bart Bellon's NEPOPO™ Silver & Gold school and is certified to train in this amazing modern disciple of dog training.
While Dog Training is his passion, CJ also has a degree in Engineering and travels the world in his time off. In the past couple years, he has visited New Zealand, Australia, Mexico and Europe.
Cory Becker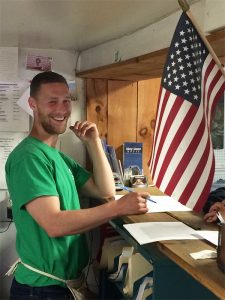 Cory has been working with us for more than a decade. Starting out as part of our Kennel Staff, Cory has an intimate knowledge of all aspects of proper handling, care, feeding and preventive medicine of the dogs in our care. As Cory's passion for working with dogs grew, we moved him onto our training staff and put him through our Professional Dog Trainer course here at Stonehill Kennel. Since 2012 Cory has trained hundreds of dogs in our 6 Week In-Kennel Dog Training Program and has proven himself to be a expert dog trainer.
Cory communicates well with our clients by keeping them inform of their dogs' progress and has an easy going way to instruct owners on proper care and handling techniques that will keep their dog working happy and willing for life.
Resolving behavioral issues with difficult dogs and building confidence in shy and fearful dogs to live a happier more relaxed existence is a strong point in Cory's skills. Cory also participates in training with our Personal protection and police service dogs.
Cory is married, a father and has a beautiful little boy and two has Chihuahuas, Nolo and Pipa.