Here to Prove that Dogs Really are Man's Best Friend.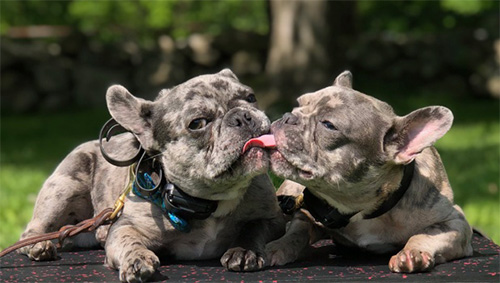 K9one LLC at Stonehill Kennel is a full service ALL BREED Professional Dog Training facility offering expert obedience and behavioral modification services for family companion dogs and their owners. We are a family owned and operated business that runs out of our small farm/kennel and we also live on-site.
Located in the rolling hills of Litchfield County, our Goshen, Connecticut facility has the expert staff to train and manage your dog in a safe, friendly and positively reinforced environment. Here, we use a combination of proven, balanced Professional Canine Training methods that will cause lasting change to help you and your dog enjoy a more harmonious life through obedience and proper management of your dog.
K9one L.L.C. is the nation's industry leader in dog training and K-9 services. Our founder, Chris Byrne, was the K-9 Bomb detection supervisor for the World Trade Center recovery mission following the attacks of September 11th, 2001. Chris brings with him a lifetime of experience (more than 3 decade) training dogs and people for Law Enforcement, the Military Working Dog Program, Security Patrols, Drug and Bomb Detection and the entertainment industry since 1988. After working at ground zero for a year, Chris refocused his energies and expertise towards the pet owner/Companion dog market and now, our most rewarding work is training family companion animals and their owners.
Resolving serious behavioral or confidence issues or rehabilitating over-aggressive or fearful dogs is our specialty. When most Dog Trainers are not up-to the task we welcome the challenge. Today, many clients bring us their young puppies (as young as 8 weeks for some breeds) for a head start in life which includes crate training and obedience with a lifetime guarantee. We guarantee our training programs for the life of your dog and there is no dog that we cannot train. We are here to provide a lifetime of support for you and your beloved dog.
Our training philosophy is based on decades of experience and research conducted here in the US and Europe. Utilizing psychology and the proven scientific dog-training methods and principles of conditioning we teach from the dogs' perspective. This allows us to achieve real and lasting results. Positive motivation, balanced training, repetition, consistency, timing and patience are the key to creating lasting change in companion dogs and working dogs alike. Working and training in a fair and balanced way allows the dog and owner relationship to reach and maintain the greatest communication between dog and owner.
"Obedience is 100% about the relationship between dog and owner"
We are a goal-oriented company that takes pride in knowing we bring harmony to the lives of the dogs we train and their owners. A well-trained dog will bring many years of joy, companionship, security and comic relief. An untrained dog can be an endless source of stress, embarrassment and become a liability. We hope to assist you and your pet to get the most out of life.
K9one L.L.C. has trained thousands of dogs, more than 200 breeds of dogs from 47 States and 11 countries, all participating in our "away from home" 6 week In-Kennel Dog Training program. Please call us anytime to learn more at 860-491-2202 Ext.1
Now In Our 33rd Year!
In-Kennel Dog Training Programs offer our busy clientele the best training results in the shortest amount of time. Your dog is boarded and trained daily at our country facility for 6 weeks.
Each guest is treated to an outside exercise area three times daily to enjoy the air and a view of our rolling fields and grazing sheep. When not in training your pet will be securely resting in a comfortable kennel being cared for by friendly attendants that will know them by name.
Every year Stonehill kennel takes in a select few puppies and young adult dogs to train and sell to families and individuals as Companions/pets. We also on occassion will custom locate, raise and train dogs for our clients depending on breed and availability.
Since 1988 Dogs Unlimited has trained and supplied over 200 certified Security Patrol Dogs and over 400 Security Patrol Dog Handlers for private individuals and corporations across the nation.
Check out our videos page to see our techniques in action, get some training tips on working with your own dog, have a look at our beautiful facility, subscribe to our Youtube channel and maybe see some adorable puppies and other cute animals. And who doesn't love that?
Explore our photo gallery to see dogs in training, K9 Service training, celebrity clients, and of course happy dogs with their families!.
We Guarantee Our Training For Life

CJ Byrne is an accomplished dog trainer. Having grown up surrounded by dogs his entire life and helping his father build this incredible business, CJ is far advanced for his years in his knowledge and experience in this specialized industry of Dog Training. Having experience in obedience, service dogs, protection dogs, tracking and detection dog training, CJ has a very broad foundation of training skills.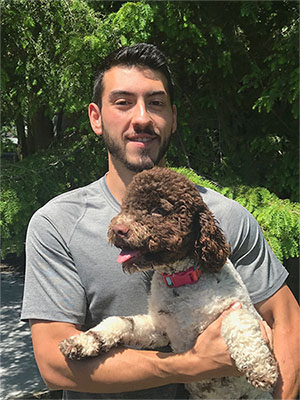 Cory has been working with us for more than a decade. Starting out as part of our Kennel Staff, Cory has an intimate knowledge of all aspects of proper handling, care, feeding and preventive medicine of the dogs in our care. As Cory's passion for working with dogs grew, we moved him onto our training staff and put him through our Professional Dog Trainer course here at Stonehill Kennel. Since 2012 Cory has trained hundreds of dogs in our 6 Week In-Kennel Dog Training Program and has proven himself to be a expert dog trainer.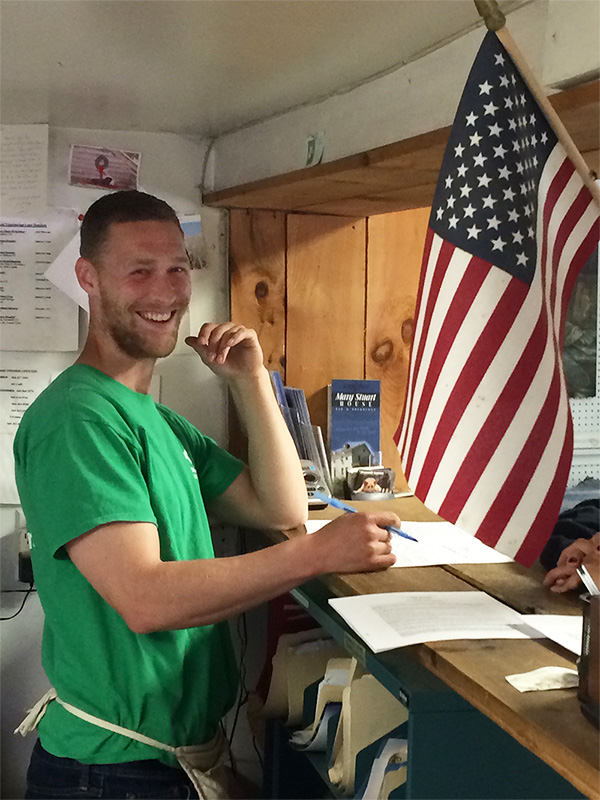 We are an ALL Breed Trainer

Stonehill Kennel has trained an extensive number of different dog breeds from around the world, including many designer dog breeds.
We create dramatic and lasting change in the behavior of our clients' dogs. Through our many years of training and research we have developed many methods of training that allow us to cause real results with all dogs.
If you have any questions or concerns about your dog's breed and dog training, give us a call.
860-491-2202 in Connecticut
888-364-6673 Toll Free